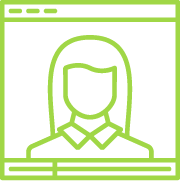 British Sign Language Translation Services
Our experienced translators are able to take written text, videos or TV programmes and translate them in to British Sign Language in any format you require.
We can provide translators for your production company or a comprehensive translation service if you do not have facilities or staff to produce a video.
We can also translate your social media output to make sure you are reaching all your customers in an accessible way.
To book a translation service please use our online booking form.